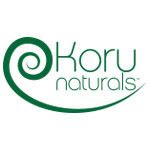 Time for another TOS Review from the review crew! I am so honored to have this job and it spoils me a little bit also!!! I love getting stuff for our homeschool and my kids, but today I loved getting something for me too! (ok, I did share!!!!)
Koru Naturals sent me two wonderful products to review. The first was Emu Oil. The second, Koolpurrie Restoring Balm.
Let me start by telling you about Koru Naturals. It is a company originally based in New Zeland. (yes, exotic!) They use natural products found from that area to develop healing products to protect the skin, fight common health problems, and promote general good well-being. They also have a NO ANIMAL testing policy. I am so glad that they now offer there great products within the U.S. market!
As soon as the review was announced I was excited! I struggle with psoriasis and dry skin constantly but especially in the winter months. Let's face it, any mom deals with some kind of hand dryness with all the dishes, house cleaning, yucky kid stuff, etc… We are always having to wash and that is drying to the skin. Not to mention the farm world. Winter is the harshest time with the cold chapping wind. There are just somethings that you can't do wearing gloves which exposes your skin directly to the elements.
Now to the products I received…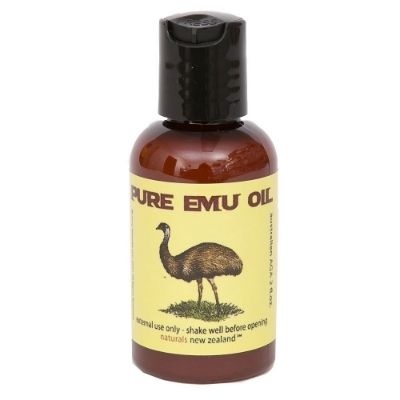 The emu oil is clear/milky white. It is fully refined and contains tons of vitamins, minerals, and other goodies for your skin including omega fatty acids. It is all natural and penetrates the skin  leaving it feeling hydrated. It is a hypoallergenic product which makes it safer than other artificial topical moisturizers.
I was surprised at the number of uses that Emu Oil had. It is way more than just a "hand lotion". You can also use it as a leave in conditioner, as treatment for dry/damaged hair, scalp treatment, as well as skin and nail treatment.
I struggle with scalp psoriasis and It greatly reduced the redness and itching. I also used it on my hands before bed and they could be less cracked in the morning. You can also use it to help heal scratches, scrapes, and reduce scarring.
I have even thought of using it on dairy udders once milking season starts back up, especially before shows. But I guess that may be the farmer in me! haha Hey, even my 4 legged girls deserve a little pampering!
The second item I received was Koolpurrie Restoring Balm.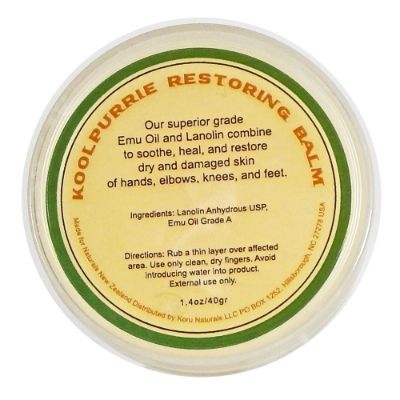 The Koolpurrie cream is a combination of emu oil and pure lanolin. It is a thicker balm then the plain emu oil. It is long lasting moisture to help with the dry and cracked skin. It softens and protects those hard working hands which makes it especially helpful!
This product I was particularly interested in! I read the description and it perfectly described my needs and struggles. My middle daughter also struggles from chronically dry and red scaly hands. We have used the cream since we got it and her hands are completely cleared up! While mine are not cleared, due to the psoriasis, they are much more tolerable and don't crack as easy when I use the cream. (my biggest problem is remembering to use it haha)
All in all, I am completely impressed with the Koru Natural products that I received and am interested in trying others that they provide. They have a FULL line!!!! Several different oils, creams, bath salts, clay masks, hair care, lip balm, and even a line for men.
Find Koru Naturals on Facebook and Pinterest!
Check out The Beauty of New Zealand  (Koru Naturals Review) and reviews of other Koru products from the TOS Review Crew