Our family really enjoys watching nature films, educational history shows, and space documentaries. However, you have to be so careful when watching them on television with your children. You can never completely know what the hidden agenda may be or even what commercials may pop up. I was glad when I was chosen to receive the
Flight
and
Metamorphosis
DVD's from
FishFlix
to review.
Who is FishFlix?
FishFlix is an online Christian movie store that helps us bring good quality and safe movies into our homes. Their goal is to bring you  "The Greatest Christian and Family-Friendly Films in the World at Great Prices".
They offer a large variety of titles in many different genres. Some of the popular titles include: When Calls The Heart, Son of God, Escape, Love Comes Softly, Unbroken, The Lorax, Veggie Tales, and more. They also have Comedy, Bible Teaching, Children's, Biography, Documentary, and Holiday sections to browse through. Special interest areas such as Spanish and Catholic films are also available. Many of the titles can also be purchased in Blu-Ray format.
Each title listed in their company has been reviewed by a team of reviewers to save you time in deciding what is worth watching and what you may want to skip. This is helpful since their are so many movies available in our culture today. Their reviews can help determine what films are suitable for your family. You can find most of these reviews on their blog page.
Find FishFlix on Facebook, Twitter, Pinterest, Google +, and YouTube.
What We Received…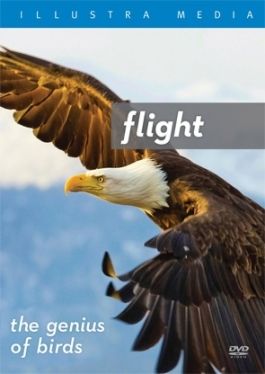 Flight: The Genius of Birds ~ Dvd
Price:$11.18 (also available on Blu-Ray)
Flight is the first film in the new "Design of Life" series from Illustra Media. In the Design of Life series each episode will explore a different animal kingdom and it's biological system that help make life on earth possible.
The film flight takes us on an adventure to discover how birds of many different species survive and live on earth. It shows us the mysteries and mechanisms of a birds anatomy and life cycle. You will learn how the embryo's develops and becomes unique winged creatures.
One of the birds that is focused on is the hummingbird. The film shows how it is unique from other birds in it's skeletal system, making it possible for it to have a special flight pattern and preform it's aerial acrobatics.  I really liked a quote from this section that said, "If it works then it can't have happened by accident!" This film takes a creationism stand point without causing a conflict. It never mentions any other theories of how life began. Which may make it not only safe for Christian children but "safe" in the public school system  since it isn't marketed as a Christian documentary.
Other birds that are featured include Arctic terns and their endurance for a long migration, European starlings in huge flocks of 300,000, the eagle, and many more.
The movie shows many different climates from around the world since it was filmed in North America, England, Peru, Greenland, and Antarctica.
We really enjoyed Flight and learned a lot about the creatures that fly around us (sometimes un-noticed) each day. It was a good family documentary that is safe for children of all ages.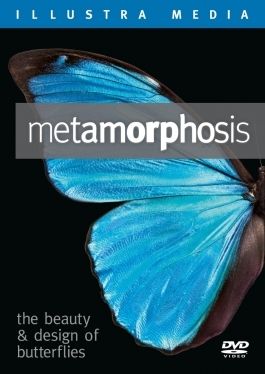 Metamorphosis: The Beauty & Design of Butterflies
Price: $11.18
This is the second movie in the "Design of Life" series.
Metamorphosis takes you on an exploration of the fascinating butterfly. It goes beyond the complex and amazing life cycle and shows you how their superbly engineered body's are designed to survive on earth. I really like how in-depth they go to show you the butterfly body as it looks magnified hundreds of times. It is truly amazing how God created such magnificent creatures  for us to enjoy. If he cares this much about the butterfly, we can never fathom the extent of thought and care he put into creating us, in His own image! How can the butterfly, an extraordinary creature, be products of a blind undirected process? This movie shows you that they can't! Again, just like Flight, the film sides with creationism!
In this film you can also a wide variety of God's created climates as they film in Ecuador and Mexico's Transvolcanic Mountains. They follow the Monarch on their annual migration from Canada to Mexico.
This was a wonderful documentary that people of all ages will enjoy!
What we thought of the series…
We really like both films and will defiantly be watching them many times over. They are family safe and don't expose our children to un-Biblical views on creation or life. Even better, there are no controversial theory's, ideas, or commercials to worry about. You can watch as a family and all be entertained and amazed  at God's talent. They give you a new and fresh appreciation for His divine power. You can explore the amazing creation around you with new technology and see things that you have never before seen.
What did other's think about these and more titles from FishFlixs? Find out by clicking below!