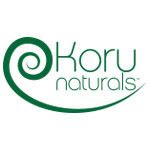 I am spoiled yet again to be part of the TOS Review Crew. I love that they provide things for my kiddos to have fun with but it is so nice to get some goodies for myself too. I had the honor of trying out some products from
Koru Naturals
earlier this year and loved them. This time I got THREE fun products!!! I got to try their
Skin Clear Cream
,
Manuka Honey Propolis Soap
, and
Argan Oil and Sandalwood Hair Tonic
.
Who is Koru Naturals?
Koru Naturals is a company originally based in New Zealand.  They use natural products found from that area to develop healing products to protect the skin, fight common health problems, and promote general good well-being.
The name of the company is as interesting as they are. Their name and logo is a symbol of new birth, growth, strength, and peace. Which is exactly what you will feel while using their products. I loved getting a little spa treatment from their quality products. They truly made me feel rejuvenated which is so important in the mental and physical health of ALL mamas not just homeschooling ones.
They also have a NO ANIMAL testing policy. I am so glad that they now offer there great products within the U.S. market!
My Products…
Last time I had the privileged of receiving Emu oil and Koolpurrie cream  which were both fabulous products. This time around I was equally as thrilled with what I received!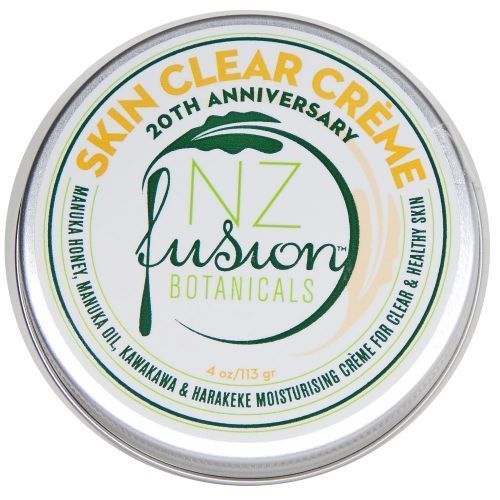 I don't struggle too much with breakouts, but I do have my problem areas. However, my oldest daughter has really oily skin and even at a young age struggles with breakouts. I have tried other treatments but all have been really over drying. This product is not!
The basic ingredients are raw, unpasteurized Manuka  Honey, and Manuka oil. They also add in other beneficial ingredients including thyme which is a natural anti-inflammatory. The goal of all ingredients are to diminish the redness and skin irritation while clearing up the bacteria causing the breakouts. The product didn't cause dryness but made my skin feel silky smooth.  I really liked it. Within a few days the redness and bumpiness had almost completely cleared.  I used it even without breakouts as a daily moisturizer. I also really liked the smell and consistency of the product. It wasn't thick or sticky like some moisturizers can be. It was really light weight felt great.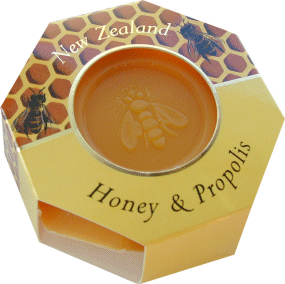 Unlike my face, I do have skin issues on the rest of me. I suffer from Psoriasis so I am very careful about what soaps I use. Many are drying and make my patches look and feel worse. I hate being itchy!
Besides being super adorable, this soap is made from Manuka Honey and Propolis. Both of which have natural moisturizing and protective properties. The soap smells great, and rinses off clean. Other bar soaps tend to leave my skin feeling sticky, but not this one. My skin feels smooth and soft. I haven't had any dry patches.
Argan Oil and Sandalwood Hair Tonic
Because on my medications, my hair has become rough and dry. I have had problems with it breaking and looking fizzy. I have tried using coconut oil and other hair tonic but all are too oily to leave in and go into public. This one, however, doesn't!
I love how silky it makes my hair feel. It also makes it much easier to comb through without as many tangles and knots. The smell is awesome. This is my favorite product of all three! I put 2 drops in my hands and run it through my damp hair. It drys and you can hardly tell it is there. The fragrance is long lasting too. I have noticed a huge difference using it!
Find out what others thought of these and other products…