I know it has been a while since I have done a review, but now the TOS Review Crew is back in full swing. I was so excited to be selected for this review from Home School in the Woods. They were very timely with offering their History Through the Ages  Hands-On History Lap-Pak: U.S. Elections . (whew I'm glad I got all out haha)
My girls have really gotten into this lapbook and have been excited to understand and participate in the Election season.
Let me first start off with telling you a little about Home School in the Woods.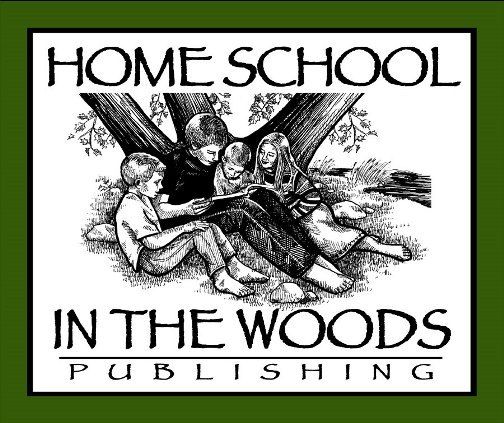 Home School in the Woods is just what it sounds like. They are a family who started homeschooling in 1996 and really do live in the woods! As they began their homeschooling journey, they found History a hard subject to teach and enjoy. After much thinking and trial/error, their lapbbok system was born. They have not only succeeded at bringing history to life but have also shared it with all of us. They have been so successful at their goal that they have won numerous awards and recognition for their works. I have to agree and say that it is one of the best history programs that we have ever used.
Find out more about Home School in the Woods and their products by checking out their website and social media.
Find them on Facebook, Google +, Pinterest and Twitter.
Now for the product I received: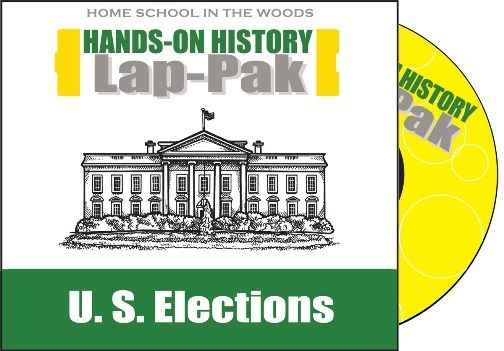 U.S. Elections is a lapbook that comes in two forms. You can purchase it as an instant download for $18.95 or the CD version for $19.95. With both versions you receive the 21 section lapbook, the readings in 3 different formats, and an audio recording of the readings so your child can follow along with the narrator.  You can check out the product page to see  a description of each lapbook section and download samples of the product before you buy.
Here are some photos of my girls lapbooks that they have completed.
We have used lap books before, but none have ever been as detailed and informational as this one! There are so many things that I really like about this one. First, all the information needed to complete the sections is included in the accompanying readings. The readings also print off into nice little books that can be tucked inside the lapbook for storage. It was also helpful that the readings came in audio form so that I didn't have to read the entire sections and my girls didn't have to struggle over new words. We could just relax, listen, and follow along.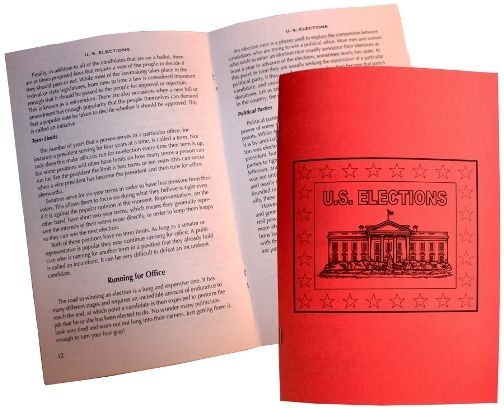 I also liked that each activity was fun and interactive. Most kids learn by doing and there was so much doing that was fun! It wasn't  just fill in the blank worksheets pasted into a folder. Each section had something fun to look at or do.
The best thing I liked is that this gave us a great starting point to discuss what was happening here and now in the news. I gave a glimpse of where the U.S. government came from, a look back at elections and voting, and why it is important to vote. My kids are now interested and care about the debates, elections, candidates, and voting.  I can't wait to take them with me to the polls!
Want to know what other Homeschoolers thought of U.S. Elections from Home School in the Woods? Check out the TOS Crew Blog!