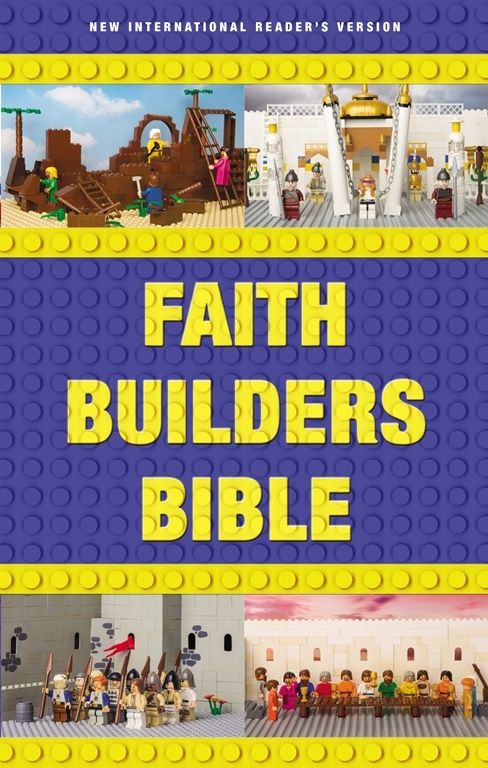 I have the privileged to tell you about another awesome product thanks to the
TOS Review Crew
. I love any product that gets kids excited and interested in learning God's word. The
Faith Builders Bible
 from
Zonderkidz
 does just that.

If you are like me, I had never heard of the Zondervan company let alone know that they have such a great abundance of children's material in their
Zonderkidz
section.
They have many different Bible translations and themed Bible's. I saw a Veggietales Bible, Big Dreams Big Prayers Bible,  and The Adventure Bible to name a few.
I also found some really good Bible based story books for the young members of the family clear up to teen aged members. There are some larger chapter books that looked interesting too.
Find out more about Zonderkidz by visiting their website or following them on Facebook and Twitter.
The actual product that I received to review is the
Faith Builders Bible
. I was so excited to get my hands on this and check it out. I had a little tom boy who needed a new Bible and this was sure to be a good fit. Turns out it was a GREAT fit!
The Bible itself is great quality of printing and construction. It has a durable hard cover which is a must for a rough and tumble kids Bible. The illustration is high quality, fun, and attention getting. Even better the price is right at only $24.99. I've paid much more for a Bible with less of a cool factor. haha
The Faith Builders Bible is a New International Reader's Version, which is a version of the traditional NIV only it is more suited for beginning readers. It is also printed in a very readable font size.
Here are some things I really like about this Bible…
Right off the bat there is useful information that is broken down in kid language and images to help your child become familiar with how the Bible is laid out.
Followed by activities to help with Bible memory!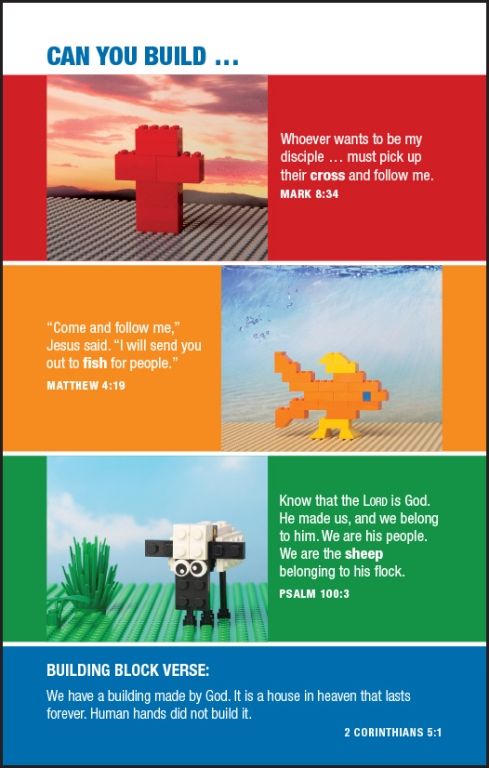 Now I'll jump to the back for a second. In the back of the Bible is a reference to many of the main Bible stories that your child will most likely know. This is a great way to teach how to find a story in the Bible.
Now to my favorite part!
This Bible includes 24 full colored pages of illustrations and devotions.
Here is an example of two: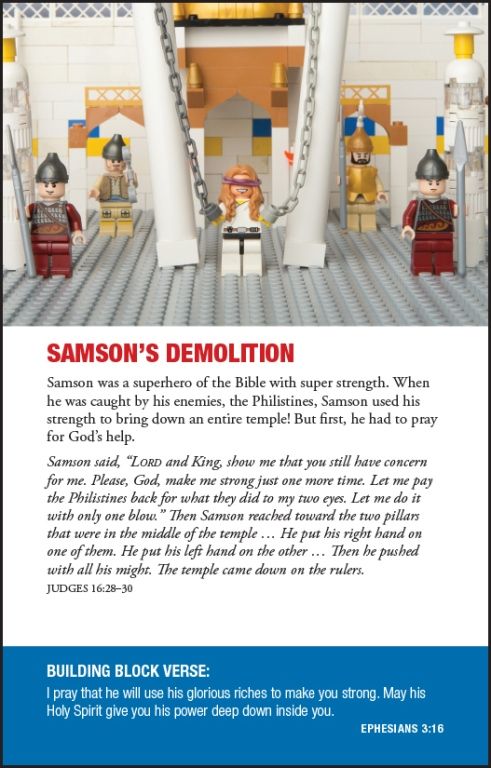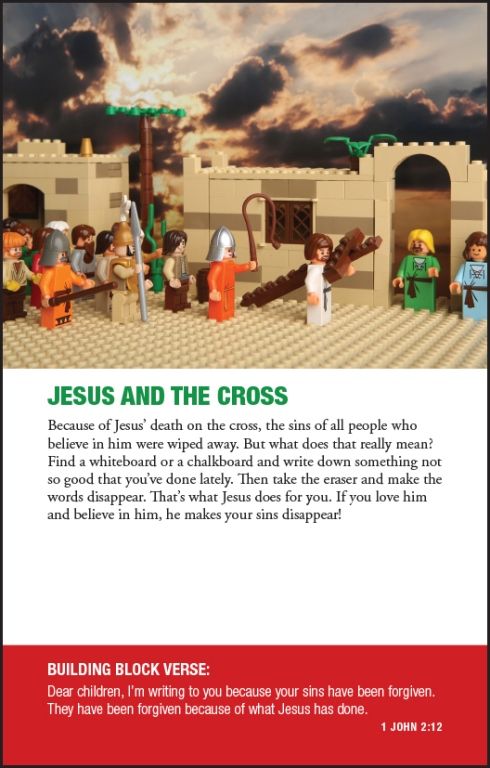 We just happen to be in the middle of our Bible quizzing season and are studying the books of Joshua, Judges, and Ruth. One of the stories covered was the story of Samson. This was a great way for my littlest to put the story into picture by using the illustrated page. You can also encourage children to build the stories that don't have pictures.
I also found another little help page with the ABCs of Salvation. I was so excited to see this! It is not only a help for the child to come to know the Lord, but also to help them lead their peers to knowing him!
Across the board, this Bible gets not only gets my stamp of approval but also my youngest daughters! She has been proud to carry it to church every Sunday since we received it and it has helped her get interested in learning more about the Bible and all the POWER it holds! That is the real gift no matter what Bible translation or theme you choose!
Find out more about this product and what other TOS reviewers had to say about it on the blog by clicking below.