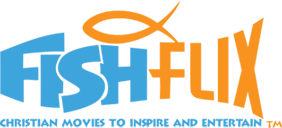 I am privileged again to review
FishFlix.com
. But, this time I choose a movie just for my husband and I. I received
Captive
 a movie based on a true story of redemption. I'll get more into that after I talk about FishFlix.com.
FishFlix.com is a Christian video store that sells online. We really like it because it offers family friendly movies with a Christian message in them. They also carry a wide variety of documentaries, educational films, and kids movies. They have a very wide variety of DVD's and Blu-rays available.
One of the reasons that I like to use FishFlix.com is because of the great write ups on the movies. If they have a rating of pg-13 it tells you exactly why and what it is about so you can make an educated choice on whether or not it is right for you and your family. I have never come across a movie that I couldn't trust the outline given.
I also like that I can go and find favorites of mine and other Christian films that I have been wanting to see but have been unable to rent due to the lack of stores in my area.
Now to the movie I choose… Captive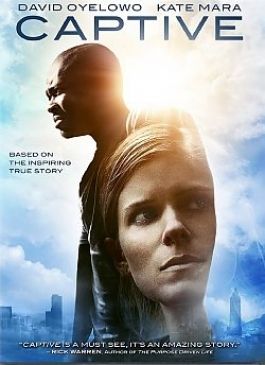 Let me start off by saying this movie is not safe for younger audiences and you may want to preview it for teen audiences before allowing them to view. Personally, I would let my teenager (if I had one) view followed by a discussion on life choices and God's redeeming power to overcome anything that we have messed up on in our own lives. Due to the drug use and violence shown in the movie.  However, I ordered this movie just for me with no intent on allowing my children to view.
Now after saying all that, I LOVED the movie. It had me holding my breath and praying for the character as if it was happening live. It is a true dramatized story of a women named Ashley Smith who had made some really bad choices in her life. It is based on the book "Unlikely Angel" by the real Ashley Smith. She was a young mother who had lost her daughter to social services due to her drug addiction. She was trying to turn her life around and get her daughter back but the drugs had a tight grip on her and she couldn't do it alone. She had entered a treatment group that was led by a Christian women who saw Ashley's need for God and had given her the book "The Purpose Driven Life" by Rick Warren.
During the course of another fight with her will and the drugs, she came into contact with an escaped prisoner Brian Nichols. Brian had escaped from jail and gone on a killing spree. A man hunt was underway for him when he runs into Ashley by chance and takes her into captivity in her home.
As she struggles to stay alive, she begins to read the "Purpose Driven Life" out loud to her capture. Through the book they both begin to think about the choices they have made and whether there is a way out of them.
I won't ruin the ending for you, but the message is that God can use you even if your life is a mess! He has more grace and love than anything that we have done to derail his plan for our lives. The redemptive message of the movie had me in tears!
Now I'll let you in on the giveaway secret!!!!!
FishFlix.com is offering a drawing to win a 5-Movie prize pack including  War Room, The Ultimate Gift, Superbook: A Great Adventure, My Son, My Savior and Owlegories 2.  Over $80 in DVDs!
To enter the drawing simply join their email list at this link here: https://www.fishflix.com/schoolhouse  .
Find out what other reviewers thought of FishFlix.com and their movie of choice…