The Trigger Memory Co. provided us with a digital download of their Times Tales to use in our homeschool. The verdict is that the girls loved it!
We have been struggling with multiplication facts for a year. The girls can figure them out but have not found a way to help them memorize them. To tell you the truth, I never learned them as  child! I knew the easy ones like 0-5 and 9's. I always struggled through math not knowing them. I didn't want the same struggle form my girls, but hadn't found a good way for them to memorize them. Times Tales.com was that miracle!
Like I said earlier, we are using the digital download version. Times Tales also comes in a DVD version. But the digital version gets a little price break and you get the same materials. If your impatient like me, instant access is a huge +!!! It did take a while to download, however.
Here's what you get…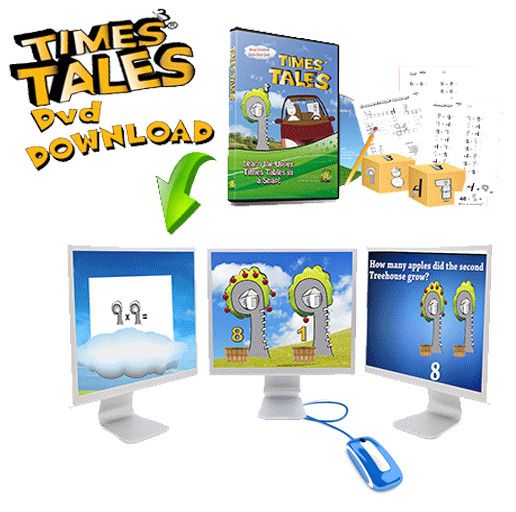 You get the video, pre-test, post-test, and games. There is also bonus division worksheets.
How it works…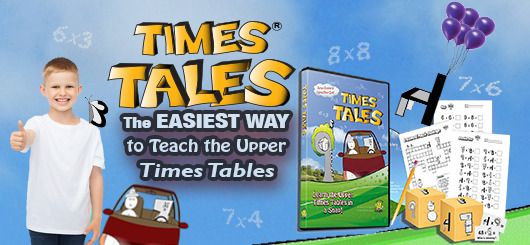 Here is a brief overveiw of the program.
The program starts with introducing the characters to the stories.
Ex: Mrs. Snowman is #8, #4 is a chair, # 3 is a butterfly, etc…
After introducing the character, the kids then have a fun "game show" to review them and the number they stand for.
Then comes the super fun and helpful part of learning the multiplication facts, The Stories!!!
They are very well animated and fun to listen too. My oldest loved the stories and games to help remember her facts.
Here is an example of one of the stories animation followed by its story.
The stories were easy to follow and the kids picked up on them right way. The only thing I can think of adding is a cheat sheet of stories for the mama/teacher so that if they forget one we can go back and review it instead of re-watching the entire video. But, that is the only suggestion/complaint I have. I really liked the content!!!
After the stories, they have the opportunity to review the stories in another game show. Then, the video goes over the facts learned.
If you watched the video above you know that Times Tales is divided into two parts. It is recommended that you spend at least a week practicing Part 1 before moving to Part 2. This is the time to implement the extra downloads which come in PDF form.
The games were fun to play but I have to admit we haven't spent much time playing them. Not the programs fault at all. We have just been swapped here at home/farm. The girls have asked several times but we have had other projects happening.
Again, I would highly recommend The Trigger Memory Co. Times Tales. It has helped my visual learners with their multiplication facts which has greatly helped in their larger multiplication and division problems.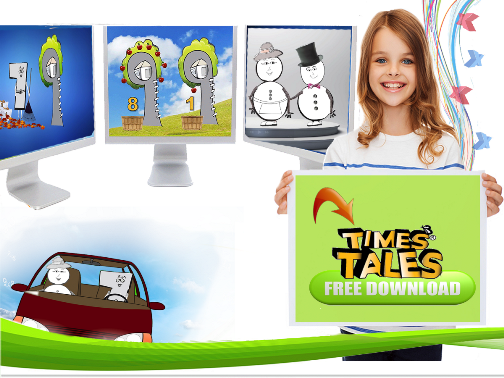 I would also like to make sure you all know that they offer a FREE trial download so that you can see how it works 1st hand. Just follow this link to get your FREE Download trial.
Find Trigger Memory Co. on Facebook!
Still not convinced??? Find out what other TOS Crew members thought!