Today I'm going to tell you about a great company, YWAM Publishng and their Christian Heroes:Then & Now Series. Specifically Betty Greene: Wings to Serve. We have read other YWAM Publishing books and loved them. However, this is our first experience using the accompanying Digital Study Unit.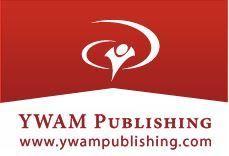 YWAM Publishing 
 is a publishing company that specializes in biographies, christian living, missions, and other books. All their books focus on evangelism,  educational training, prayer, discipleship, or mercy ministries.  By supporting this company you are doing more than getting christian education to your family, you are also helping tho spread the gospel to other countries through helping to distribute christian materials. Their are YWAM volunteers working in over 900 locations in 140 countries spreading God's message of love through the non-profit purchases that we make.
You can find YWAM Publishing on their website, Facebook, Twitter, Pinterest, & YWAM Publishing blog.
About Christian Heroes: Then & Now Series.
The Christian Heroes: Then & Now series is full of 14 different biographies about influential people in history. Six of the books in the series are also available as an audio book. Some of the people covered are Betty Greene, C.S. Lewis, and Corrie ten Boom. Along with several others.
YWAM Publishing also offers a Heroes of History series with 18 famous heroes in history. Some of them include Laura Ingalles Wilder, Harriet Tubman, George Washington Carver, Christopher Columbus, Billy Graham, Ben Carson, and more.
About Betty Greene:Wings to Serve and the bonus material.
Betty Greene was a young girl who had a passion for Christ and a love for flying. she grew up on the shores of Lake Washington during the 1920's. She later became a pilot in WWII. After the war she helped found the Mission Aviation Fellowship that has become a ministry of over 80 aircraft in nineteen different countries. MAF specializes in providing first aid and medical transports to remote people.
The book about her life is full of suspense and drama. Throughout the book are twists and turns filled with a great message of listening to God's call in your life as Betty learns what her purpose in life was.  It is a story of how an ordinary women was used in a mighty way when she humbled herself and followed God's will for her life.
The book is a 200 page paperback. It is also available in an Audio CD, Audio MP3, Nook, Kindle, ebook, and spanish version. For the paper back edition the price is $9.99. But through YWAM you can get it for $7.50.
The accompanying Unit Study is filled with fun activities. Available are crossword puzzles, coloring pages, chapter questions, writing ideas, social studies, and country fact sheets. I also liked the "student exploration" section of the unit study. it encouraged my girls to learn more about Betty Greene through hands on activities. We learned a little about the language and culture of Nigeria.
We really liked the book and study and will be using other studies in the future. It was nice to have an uplifting and encouraging Christian role model for my children. Even better it was a women who allowed God to guide and direct her path.
To find out more about this and other YWAM Publishing books click on the banner below.