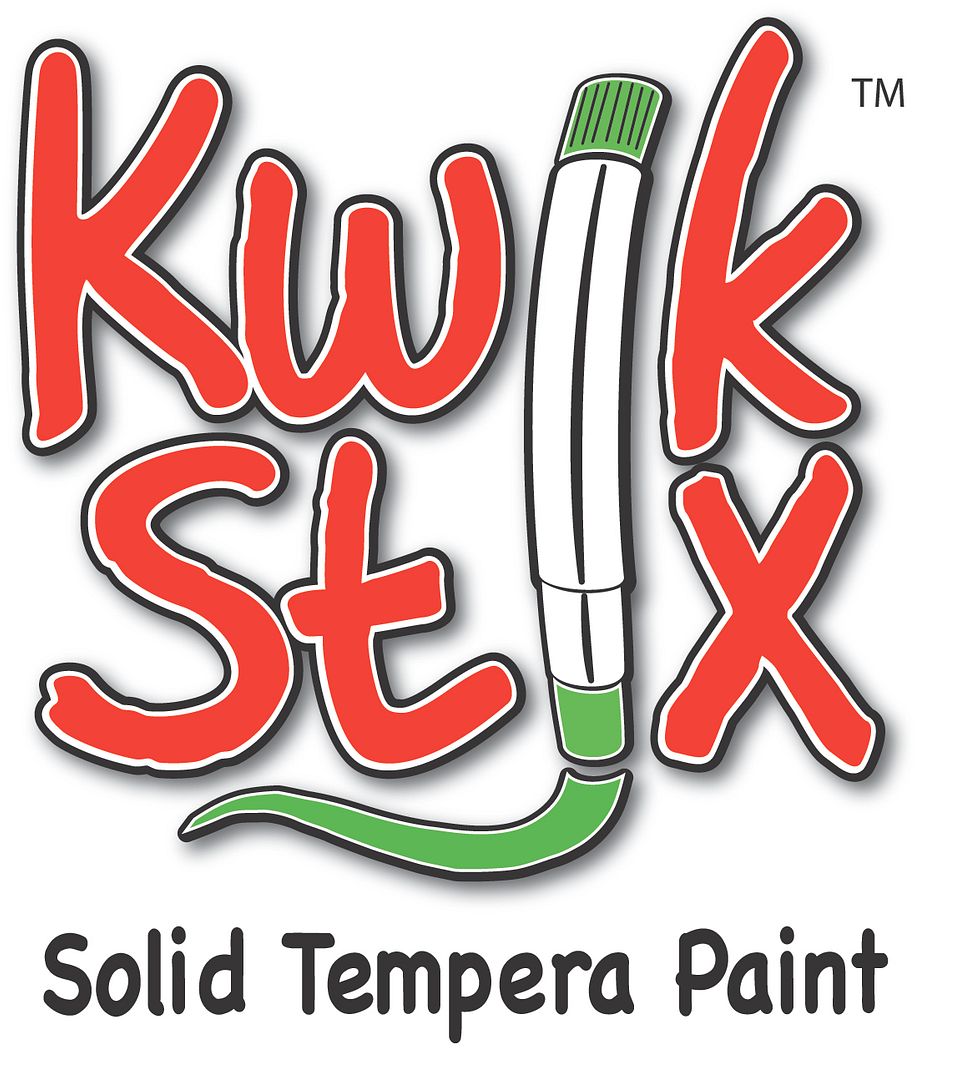 I am in LOVE with this product that I had the privileged of reviewing!!!!! It has made my must have list for school supplies!!! What is it????? It's Kwik Stix 12 pk by The Pencil Grip, Inc.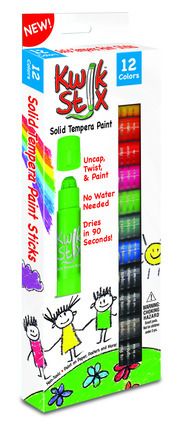 The Pencil Grip, Inc.
company may sound familiar to you. They supply many useful items for writing including
"The Pencil Grip"
which is the #1 recommended ergonomic writing aid.
But they offer other great products too like Ergo Stylus, textured pop beads, gripables cutlery, plus school and office supplies.
For this review I received a 12pk of Kwik Stix. I had never heard of them before came up. But, now I can't imagine not having them in the classroom.
Kwik Stix are Tempera Paint sticks that dry super fast. They kind of remind me of glue sticks only in paint form.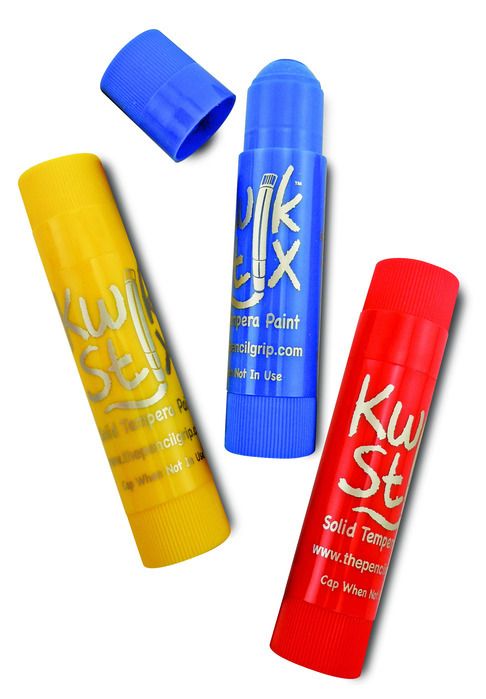 By using these Kwik Stix's you can have the look of paint without the mess. You don't need water, brushes, paint shirts, etc… You just pop off the cap and paint away. They dry in 90 sec. and once dry provide a paint -like finish. They work great on all types of surfaces like paper, cardboard, wood, ad canvas. They are also washable, so if they get used in not so good places like walls, tables, and arms it will wash right off.
We have been using the 12pk with regular color, but, they also come in neon and metallic finish. They also have class packs of 96 piece for 8 sets of the 12 pk or a smaller 6 pk.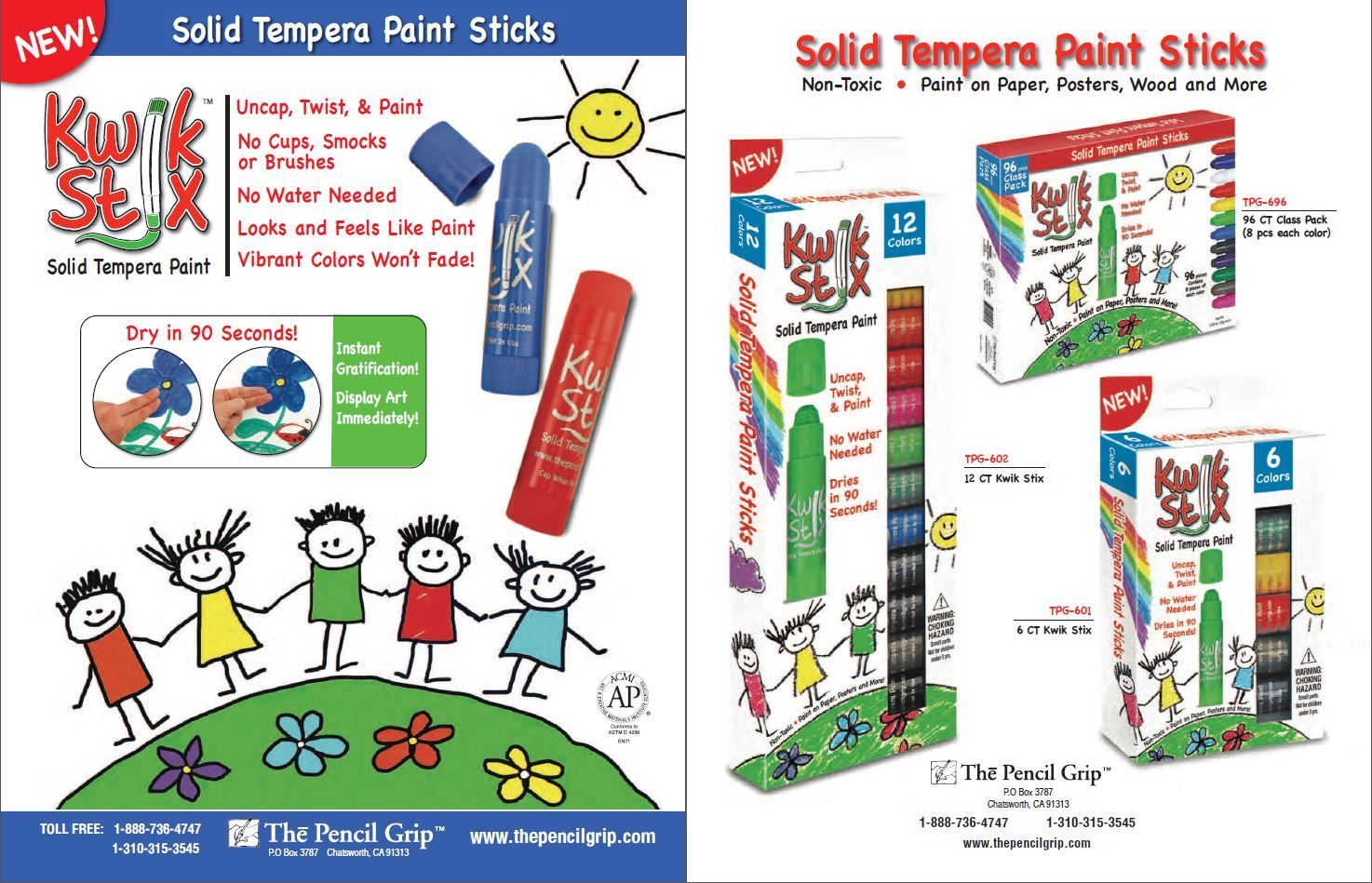 My favorite thing about this product is how mess free it really is. I love art time but used to get frustrated with the supplies that needed dragged out for painting and then the clean up. A cup of painty water always getting spilled somewhere inconvenient. With Kwik Sticks my girls can paint anytime without help getting out supplies or cleaning up messes.
I also don't have wet paint papers laying all over the house waiting to dry since it drys so fast. Some of these type of products have claims that they can't back up. But Kwik Stix is the real deal!!!! It makes painting fun again.
Here are some of our projects…
My youngest used them everyday. She liked to use them on her Math Papers!
We used them in our learning time when we studied about Spring weather. They made great rainbows.
Our letter books got a make-over with them too.
May baskets looked great with some Kwik Stix art.
Really, the only wish about them that I have, is that they could come in a fine point selection since my kids liked using them so much. It was hard to write and be able to read since they are about the size of a glue stick. But, I really love using them and letting them create with them. We will be ordering the other sets for next year's school!
You can find The Pencil Grip, Inc. and Kwik Stix 12 pk on their Website, Facebook, Pinterest, and Twitter.
Find out what other review crew members thought ….