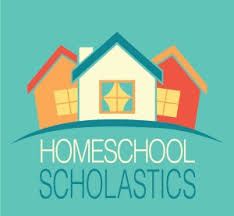 We have homeschooled for 8 years now. I feel like we have tried everything! We have found somethings that work and some that don't. Something we have always lacked was a health and physical education element to our schooling. The TOS Crew contacted us about giving the
WAY Comes Home Kit
from 
HomeSchool Scholastics, an i4 Learning Company
a try. We jumped at the opportunity!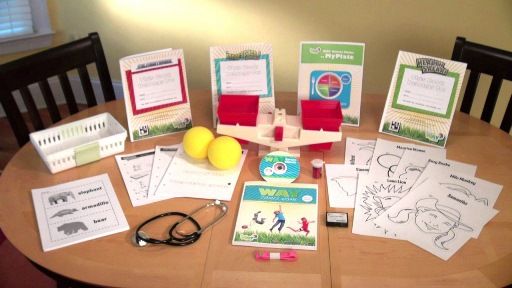 The WAY Comes Home Kit came out of a need for parents just like me to be able to teach the importance of physical activity and healthy choices to their kids in a format that was right for a small class size. The program was originally created for schools across the nation but has now been adapted and reorganized to bring into the home.
WAY Comes Home is a multi-sensory curriculum that  teaches Wellness, Academics, and You; hence the WAY.
The WAY Comes Home – K-5 Kit is what we received. It includes the Parent Guide, WAY Comes Home DVD, My Plate book, Health Safari student journal (grades K-1), Me Mysteries Student Journal (grades 2-3), Innerspace Adventures Student Journal (grades 4-5), and Art Card Stock resource pack. As well as fun extras to use during the activities like… Foam balls, Stethoscope, Measuring tape, Plastic baskets, Balancing scale, Glitter, & Ink pad.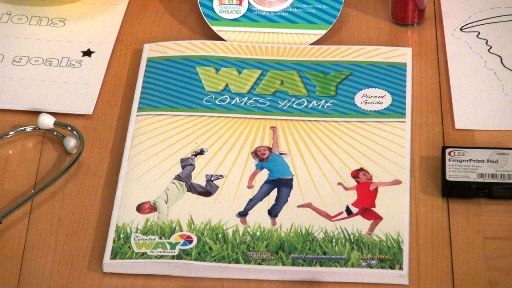 The Parent Guide book is broken into 5 Modules covering topics like Physical Activity, Nutrition, and Personal Health.  Each Module is then divided into student activities for each age group. I like how that is broken out. It makes it easy to jump to each student section and plan for their age.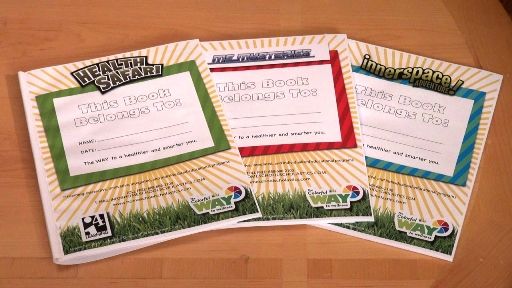 The activities included in the Student journals are age appropriate and and geared toward that learning age. We ended up using all three journals with our kiddos. The nice thing is that the topics are universal and so are the activities for the most part. However, the style of worksheets and activity pages is more suited toward the age group of the journal. For example, one of the activities was to complete an assessment of your current health. The younger journal had them place stickers on the activities that they complete each day, the middle aged journal asked questions about their day for them to rank in how well or much they did certain activities, while the older age was more in-depth in the questions.
The youngest journal includes a lot of coloring pages, drawing space, and rhymes to help them learn about taking care of themselves. The Middle aged journal is a good mix of coloring and writing but is not to overwhelming for the growing learner. While the older geared journal is more reading and gaining knowledge and fun word puzzle type activities.
It was easy to teach the ages together then break them out for their individual activities which is a must for homeschool families. I didn't find myself having to plan three different types of lessons. I also liked how they incorporated spiritual health with prayer and Bible verses throughout the sections.
The DVD is divided out in a similar fashion as the parent journal. Each student level has a video per module to watch. The Safari Health level is animated and fun for the younger crowd, the Me Mysteries is a detective theme which was liked my my kiddo, and the Innerspace Adventure was well suited for my older child. It also includes some fun workout type videos to get your kids moving on a rainy day where you are inside bound.
Also included in my kit was the Art Card Stock Pack. This includes activity sheets for each of the levels. It has masks, vocab words, and hands on flashcards for the younger ages. The older ages has word wall cards to learn new terms and vocabulary in fun ways.
The My Plate booklet is full of information about what we eat and how much each age group should get of the food groups each day to help with learning about proper nutrition.
All the extra manipulative's and gadgets are used during the different hands on activities throughout the modules. For example, the glitter is used to illustrate how germs spread and how hard they really are to wash off. That helps in teaching proper hand washing.
We had a lot of fun using the WAY Comes Home Kit from HomeSchool Scholastics, an i4 Learning Company. It helped us fill in a gap that had been missing in our curriculum. We learned a lot of new information and helped us to become more aware of how much physical activity we are getting each day.
Your probably wondering about product cost.  As a special offer to my readers they have the program on sale (the complete kit and all print materials) normally $49.95 on sale for $39.95, plus an additional discount of $15 when they apply the coupon code below.  The coupon discount should cover the shipping costs for most locations.
Coupon Code: GC0737011
 You can find out more about this program by checking them out on Facebook, Twitter, and Pinterest.
Or by reading what other TOS Crew members thought by clicking the banner below.