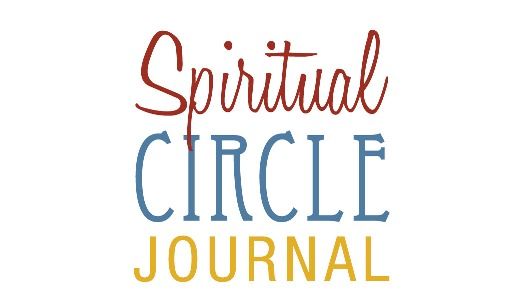 I am so excited to tell you about the Spiritual Circle Journal for Kids & Teens. This journal is from Spiritual Circle Journal  and is a great way to help your kiddos or even yourself focus in during your Bible time.
Since our kids were small we have tried to make personal prayer and devotion time a priority. We have even set up a special place for them to go to connect with the Lord. There is a small table with different items that will lead the children through a special quiet time with our Lord. Small battery candles for the littles and real candles for the bigger children help to make this time a special quiet time.
We include picture cards to help the children to recall and focus on all the areas that God has provided for us. We switch the cards and items (such as the nails) with the seasons. During Advent a small nativity is placed to remind them to be thankful for His coming. During Lent, nails, thorns, or other prayer cards are added.
Now thanks to the Spiritual Circle Journal For Kids & Teens we have a way for them to journal their prayer time. We have been studying 1st Samuel and just read the story of Hannah and the Birth of Samuel. I was challenged to start a prayer journal and track how God moves through my life in mighty ways. The kids can now also do that using this journal.
The concept of the Spiritual Circle Journal is to give kids a clear direction on how to have a deep and fulfilling quiet time. It is set up to challenge the kids to do at least 15 minutes a day and listen to God's teaching, guidance, and movement in their everyday lives.
Here's how it works…
Each image has a theme to fill in.
The thinking cloud is a place to date the Journal Entry and write or draw about things that are on their mind today. They can include anything that is making them excited, stressed, happy, or sad. This will help them lay these things at the feet of Jesus.
Next is the oval portion. This is to write a Bible verse that has caught their attention during their devotional reading.
The open Bible image helps them remember to write down the important things learned during their reading time, Sunday school lesson, or even during a sermon or mass.
The heart graphic is to confess anything that you need too to get their heart right with God and ask forgiveness.
The car is my favorite! It gives the kids a chance to right or draw things that they notice God doing in their lives. It is so nice to go back and look at all the areas that God has answered prayer and get a glimpse at how amazing God is and how he is moving in my child's life.
The light bulb is a lesson learned section where kids can write about something they have learned the hard way. Maybe a choice that they have made that if they could do over again they would change. This reminds them to learn from their mistakes and reconcile them before the Lord and with others that their choices may have hurt.
Next is the bag image, it is for special prayer requests.
Then comes the Adoration note giving them a place to praise God and tell him how thankful they are that he is with them.
Finally, the shoe graphic is a lace to record anything that they feel that God is calling them to do. Either for others, something within themselves they need to work on, or something that God has laid on their hearts in a special way.
This journal is a great tool to help your kids develop and grow their spiritual lives in a fun way. It is also a great tool to look back on and see how mighty a God we serve and that he is living and active in our lives today.
Thank you Spiritual Circle Journal for creating the Spiritual Circle Journal for Kids & Teens and introducing a great tool to my kids spiritual time. I look forward to reading through and remembering how God has worked in my children's lives!
Make sure to find Spiritual Circle Journal on Facebook, Instagram, and Twitter.
Check out what other TOS crew members thought of this product…