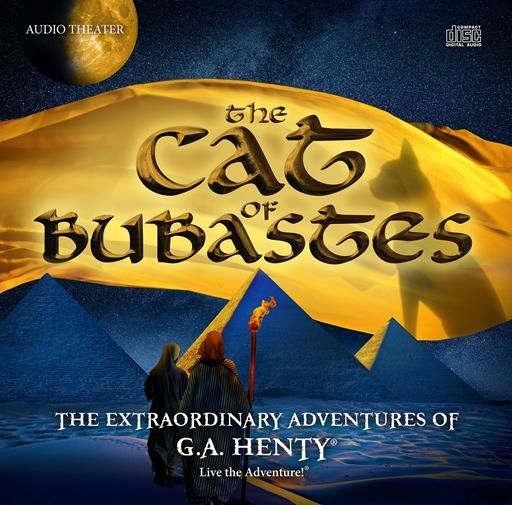 We are preparing to leave on a vacation to Flordia and we're driving. You better believe that
Heirloom Audio Production
products are on the packing list! We have loved every audio drama we have received from them. especially the newest entitled
The Cat of Bubaste
s!
Heirloom Audio Productions provides wholesome entertainment for kids and adults alike. Our entire family has enjoyed listening to their audio dramas! Some of our favorites include, "With Lee in Virginia", "The Dragon and The Raven", and "Beric the Briton".
The Cat of Bubastes lives up to the great reputation the other Heirloom Audio Production dramas have made. It is a great story of excelling event when things get tough. The story takes place in ancient Egypt. It begins as a people are overtaken by the Egyptians and become their slaves. The main character, Amuba, is a young prince. His father dies in the battle and his friend and protector Jethro gets him to safety. That is where the real adventure begins. They become slaves of the Egyptians but Amuba has the genius idea to begin to learn to speak the language so that they become more valuable and get placed in better working situations.
The two then get placed into the home of a kind priest's family in the town of Thebes. Where they get caught up in a murderous plot when the families prized cat becomes missing. The two men attempt to help the family to safety and discover that their is only one TRUE God along the way as they encounter an Israelite and his daughter.
My kids were excited to hear about towns and places that they have studied during their Bible study of Exodus.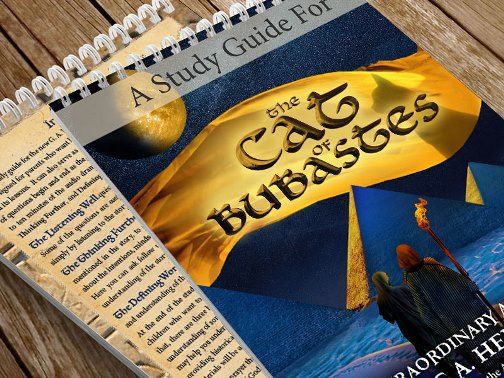 As a member of the Homeschool Review Crew, I received the 2 CD set of the audio adventure. That is over two hours of exciting audio drama. Also included is access to a 47 page study guide that contains discussion questions, historical points, and Biblical background that will help you dig deeper into this Focus on the Family Radio Theatre drama. This is an excellent resource to turn and audio drama into a unit study! Also available are the MP3 soundtrack, a colorfully illustrated e-book, a printable copy of the cast poster, an inspirational verse that is featured in the story, and access to the Live the Adventure Letter E-Newsletter.
If you haven't joined in on the G.A. Henty Adventures yet, this one would be a great place to start. I can assure you that your family won't be disappointed! We have listened to our adventures over and over and they never get old. These have become a classic that my kids will pass down to their kids! It is a great way to bring history alive while remaining family safe with Christian audio drama. All of the G.A. Henty Adventures have a very strong moral and Biblical lesson intertwined in with captivating story telling. The actors do a great job sucking you into the story and making you feel like you are right there in the scene with all the excitement.
Find Heirloom Audio Productions on Facebook, Twitter, Google+, and Instagram (@HeirloomAudioOffical).
Check out what other Homeschool Review Crew members thought…